First Congregational Church
We are a faith community that is....
Inclusive:
When we say "all are welcome," we mean it: young, old, rich, poor; people of different colors, cultures and sexual orientations; believers, questioners and questioning believers.
Inspired:
We are grounded in the Good News of God's grace and love for all people. Our worship services seek to connect, inspire, heal and challenge us to live our faith in daily life.
Involved in the our community:
We take involvement in our community very seriously. Social justice is not a product of the Christian life, but central to it. We are committed to loving and serving our neighbors downtown and throughout Kalamazoo.
Interested in YOU!
If you are looking for a place to learn, discover and grow spiritually in community, this may be the place for you! Our church believes that we should never place a period where God has placed a comma, because God is still speaking, and your voice is important to us.
We worship every Sunday at 10 am.
345 West Michigan Avenue, Kalamazoo, MI 49007, USA
Primary Contact: Rev. Sarah Schmidt-Lee
Email: info@kazoofcc.org
Phone: 269-343-1549
Website and Social Links:
https://firstcongregationalkzoo.org/
http://www.facebook.com/KalamazooFCC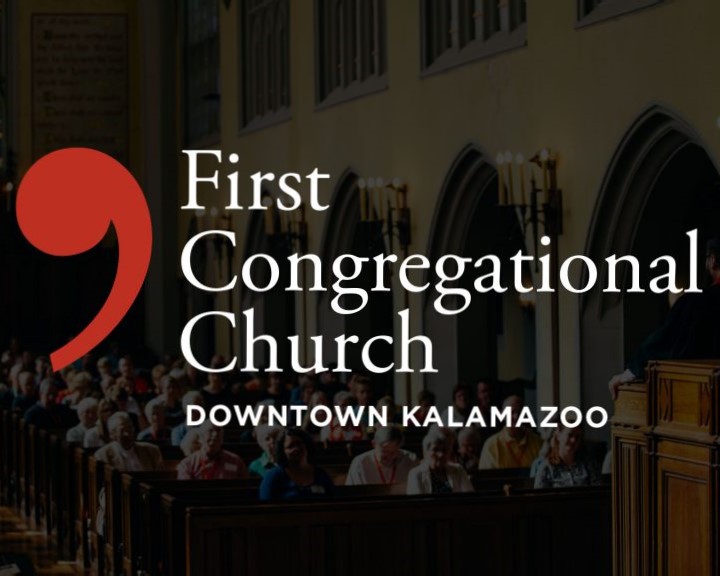 Non Profit Status: 501(c)(3)
Currently Accepting Volunteers?: Yes
---
Related Categories: Adults, Advocacy & Activism, Arts, Children, Community, Diversity, Equity & Inclusion, Infants, Religious/Spiritual/Faith Based, Seniors, Teens
---